In our After School Program, students will improve their self-discipline, increase their self-confidence, learn respect, and improve their grades in a fun and structured environment.
This innovative program offers an excellent alternative to daycare!
We offer an after school program for the local schools in the Smyrna area with Van Pickup services for your child. Please let us know if you are interested in the program as there is limited space available!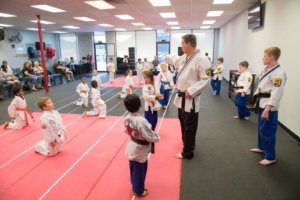 Days:
Pick-up is offered Monday – Thursday.
We are on the same schedule as school, so if there is no school there will be no pick-up.

Pick Up Time:
Pick up is by 6pm at the Kicking for Kids academy to avoid late fees.

If your child is a member and is in class at that time, pick up will be at the end of their class to avoid disrupting the session and other students.